MBA graduates
We would like to extend our warmest congratulations to fresh graduates of our MBA program: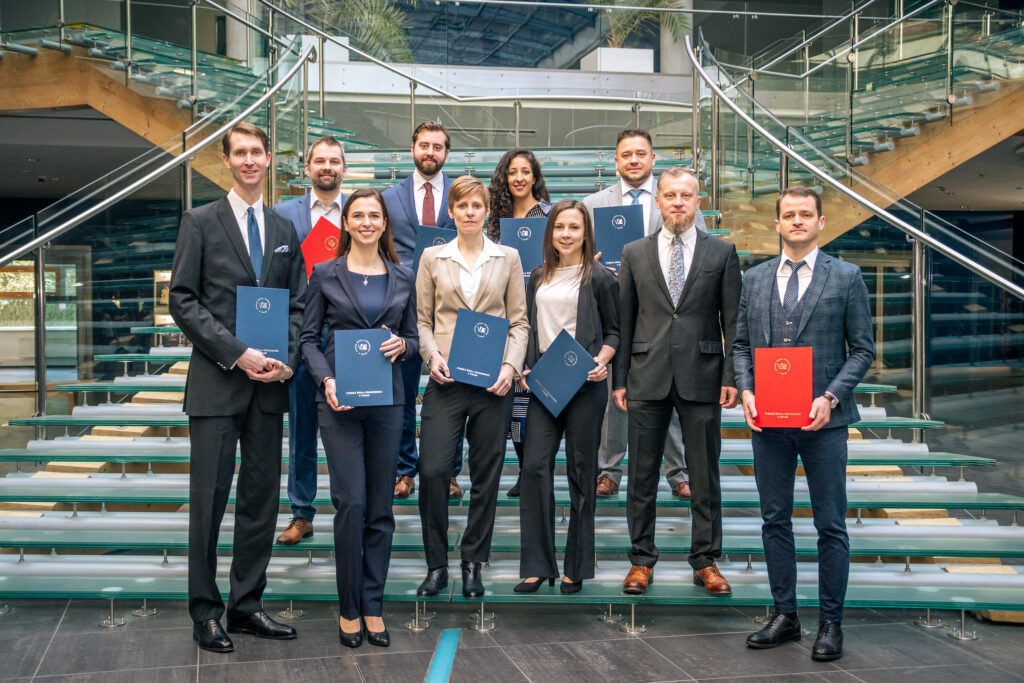 Lucia Benišová
Martina Kukulová
Sana Othmanová
Michaela Rousková
Sebastien Delmotte
Andrian Gaju
Tomáš Horák
Otmar Hrdina
Lukáš Kotora
Unfortunately, graduates Anna Matoušková and Carlos Mizrahi were unable to attend the graduation ceremony in person.
The graduation took part on March 17, 2023 in the premises of Prague University of Economics and Business.
Our graduates work in companies such as: Accenture, Bosal, CE Industries, GiGroup, Kaufland, McKinsey, National Gallery, Platinum Gate, Porsche Engineering, stow Group, Stream Circle.
We are proud that our MBA program is helping in careers of such a diverse group of graduates. The list of their employers reflects the great diversity of our program which we see as a great asset that contributes to inspiring encounters and discussions among alumni and students.